Anatomy train is believed to be familiar to all of us, and its changes in the field of sports anatomy and physical therapy don't need to be described. We just need to understand that the concept of anatomy train gives us a systematic treatment of the whole view of human body. Let's regard the human body's movement behavior as the coordinated activity of the whole body, rather than the movement behavior of a certain piece or unit muscle. This is equivalent to drawing our vision from the part to the whole, which is a leap from point to face for every Yoga coach, fitness coach, physical therapist and rehabilitation therapist.
However, in Thomas W. Myers's anatomy train – myofascial meridian of unarmed and movement therapy, it provides more guidance for physical therapist's unarmed treatment, but there is no corresponding guidance and explanation for yoga or fitness coach, sports rehabilitation therapist who need dynamic training. As a yoga and Pilates coach and physiotherapist, Karin founded art of motion brand after countless exchanges and collisions with Thomas, and developed a series of sling sports courses, aiming to provide more professional and comprehensive guidance for yoga, Pilates, dance and personal training from the myofascial level.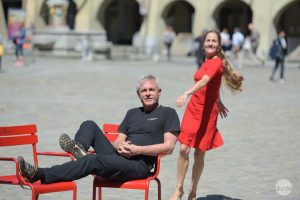 Regarding the slings myofascial system, Karin, founder of art of motion, said, "if you ask me, what inspired me to launch this course system? Combined with my experience over the years, I will use three words to answer this question. However, there are many open-ended answers to this question. Each answer can inspire me to create a concept of movement training, combining science, functional anatomy and humanity. Let me put these elements together and call them "slings". In fact, there are many slings in the human body to coordinate our actions, while the "slings" of body psychology emotion society encourage us to generate actions。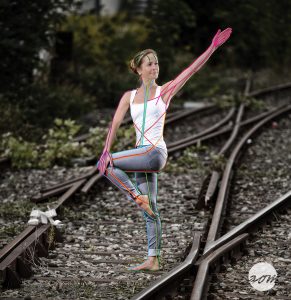 Slings is a whole concept of movement, which can be integrated into the practice of body and mind. This well-designed training system mainly focuses on fascia training, through conscious actions to complete structural integration, functional remodeling, and get satisfaction from inside to outside. It can bring us both short-term benefits and long-term effects.
Karin began to create this slings movement training system in 2008. She believes that it is unique in terms of its composition. Its guiding principles and training techniques are fully scientific and experienced, which provide a solid foundation for our continuous learning.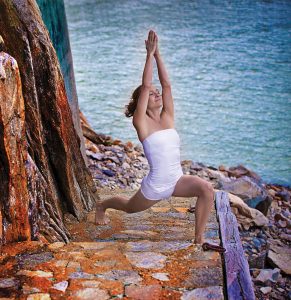 Hundreds of coaches and therapists have completed the slings system. Frankly speaking, they all give a high appraisal to this system. Karin said that she is very happy to have so many people to explore this wonderful myofascial world together with art of motion.
Therefore, if you want to further understand the complexity of the fascia system from the perspective of movement, and expand another area for your training, then slings myofascial training is absolutely your best choice!
Sling course system includes the following contents:
Anatomy Trains  in Motion
Slings Essentials
Slings In Motion I
Slings in Motion II
Slings in Motion III