The founder of 4D Pro is Dr. Dr. homayun gharave, a German double doctor. He is the founder and initiator of the German Institute of Applied Sports Medicine.
Since 1997, he has served as a team doctor and fitness coach for all Olympic teams.From 2008 to 2011, 4D Pro was developed, produced in 2012 and promoted all over the world.
As a 4D Pro for Olympic athletes, it can help athletes improve their sports skills, and also help injured athletes to recover. In addition to athletes, sports medicine is more suitable for the general public. The efficient sports mode of 4D Pro based on sports medicine has greatly subverted the traditional sports and rehabilitation, so it has gradually attracted fitness enthusiasts, athletes, dancers, sports rehabilitation practitioners and other groups.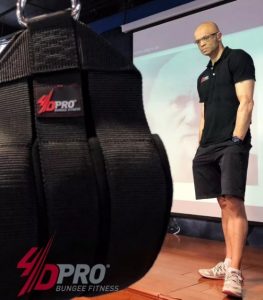 Function 1: fitness and shaping
4D Pro is different from traditional fitness. It increases resistance and resilience through slingshot. It is a series of up, down, left, right, front and back movements. It also trains brain, muscle, skeleton, joint and fascia to achieve speed, strength, endurance, softness, coordination, reaction and centrifugal training. It is full of interest.
The average person can burn about 500 to 600 calories per hour through 4D pro, while jogging consumes about 300 to 400 calories per hour. And help to improve the daily life of a variety of postures.
4D pro's catapult equipment can increase the flexibility of sports, train the muscles of arms, legs, abdomen and back clearly, effectively burn fat, build a strong body, enhance the function of heart and lung, and avoid the problem of joint strain.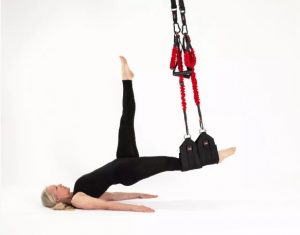 Function 2: rehabilitation and physiotherapy
4D Pro can reduce the body's load and increase resistance in practice, so it can provide effective solutions for various body problems.
For example:
Common adjustment of high and low shoulders and long and short legs;
Rehabilitation training after ankle, knee and hip injuries;
Rehabilitation after muscle strain;
Long sitting or other causes of cervical spondylosis, shoulder pain, lumbar pain, back pain adjustment and so on.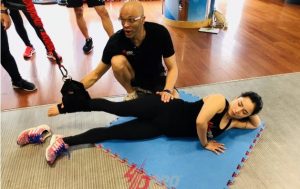 Function 3: keep the whole body young
When the old people want to exercise in those days, they may be affected by the physical pain in many times, or after the aging of joints, it is difficult for the young people to complete some actions because of the heavy load of the body, and the effect of exercise is not obvious due to the weakening of exercise intensity. 4D Pro not only increases the resistance but also increases the resilience through the slingshot. It is a perfect physical training for the elderly, which can not only reduce the weight of the body, but also do not damage the aging joints. Therefore, it is the first choice for many elderly people to enhance their physical function and rehabilitation therapy in Germany.